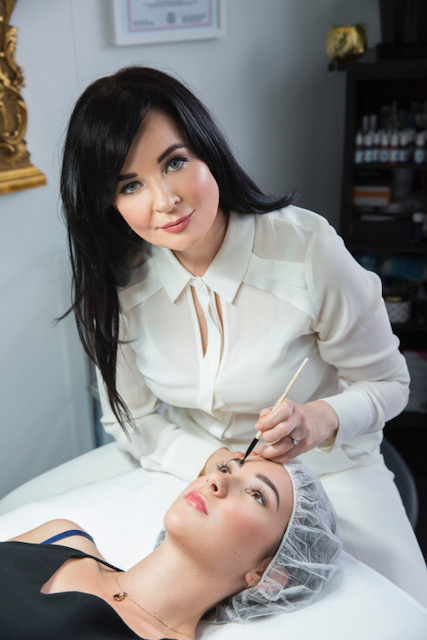 With a passion for beauty, experienced makeup artist Vania Bailey knows that no two faces are the same. During her work doing bridal, photographic, and special occasion makeup, Vania discovered a love and talent for perfecting eyebrows.
Eyebrows frame the face, and when correctly maintained and shaped can take years off someone's age. Ideal brow shape and thickness depends on individual face structure, which is why Vania creates a personalised plan for each client to make sure the result compliments their face shape and features.
Microblading, or eyebrow embroidery, is a relatively new method which doesn't use a standard permanent makeup machine. Manual use of a tiny blade allows therapists to deposit pigment in between the dermis and epidermis, creating a more superficial tattoo that lasts twelve to eighteen months. These small blade strokes resemble hairs, unlike the block-like cosmetic tattoos of the past. The effect is incredibly natural and undetectable.
Microblading is becoming extremely popular. This innovative eyebrow treatment suits people who have over-plucked their brows, shaped them incorrectly, have loss of hair or patchy areas that won't grow back, and for those who have lost their brows due to Alopecia or chemotherapy. Microblading gently enhances the brows for a natural result that will boost confidence and reduce makeup application time.
Brow feathering also known as FeatherTouch tattoo is semi permanent Make-up.
It can be done using a hand tool (microblading) or using a machine technique. The process involves micro pigmentation of fine strokes that mimic hair that sits on the outer layer of the skin. To create a natural look that blends with your hair colour and skin pigment.
This treatment is sought by clients whom may have over plucked in the past due to fashion trends or for medical purposes, or simply for a fuller more defined brow.
No brow is stencilled or stamped, but designed to perfect accentuate your own brow and bone structure.
The initial brow draw up is the most important step to creating the perfect brow for you.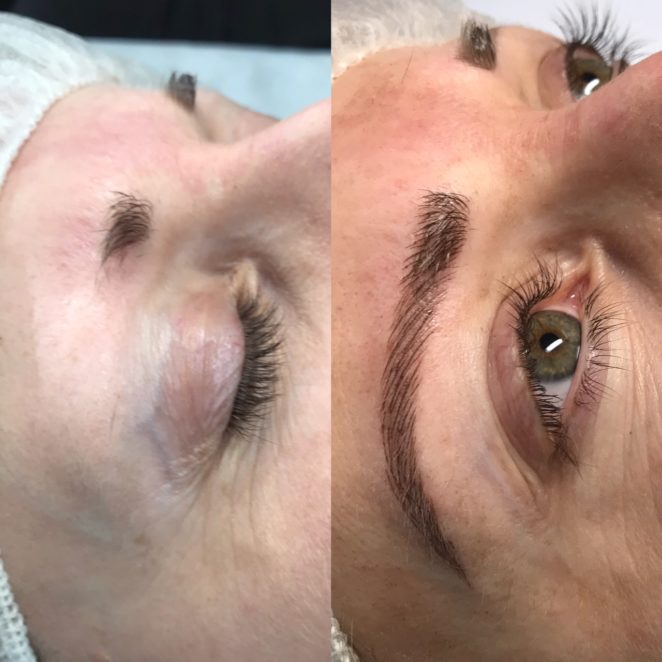 ---
"Incredible results – Vania's brow microblading is simply beautiful. She uses her experienced eye along with digital measuring techniques to ensure a look that is exactly suited to you, with perfect symmetry.

I had real reservations about letting anyone near my face with "tattoo" gear, but Vania was understanding and professional in explaining how it worked, colour choices, the equipment used and what I could expect. You may preview and adjust your brow shape as much as you wish before the microblading begins and this was both relaxing and reassuring. The process was totally painless and Vania made sure that I was comfortable throughout. All aftercare was clearly laid out and I found the whole session to be a real pleasure. Her home salon is immaculately presented and privately located.

I am totally in love with my new brows, and I highly recommend this beauty treatment to any gal or guy seeking the same flawless effect. Completely impressed."

Caroline Ritchie