In The Press
Step out of your comfort zone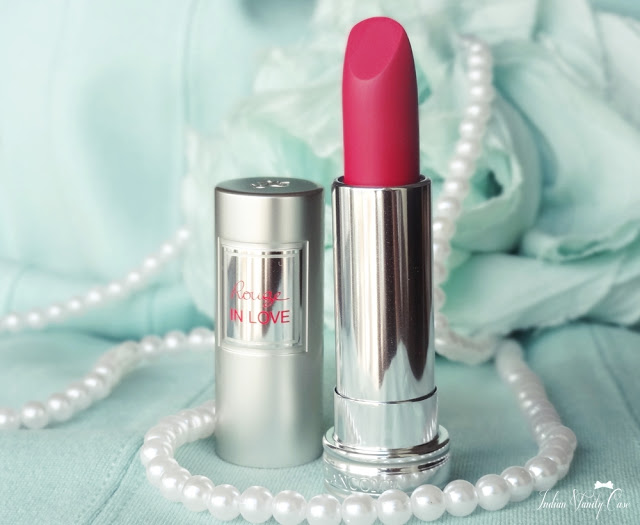 Women look and feel their best when they are comfortable. But if you don't experiment with different looks, you can get stuck in a beauty rut. You will never know what colours, combinations, or type of look  you will fall in love with unless you try them.
Ditch the winter track pants and fleeces and start to tone those arms and legs in preparation for the beautiful range of dresses that we are starting to see in store for the up and coming spring to summer collections.
Go for a strong eye, a thin sweep of long lasting eyeliner for the cat eye look, or a bright pop of fuchsia libstick– perfect for spring!
Lipsticks most iconic colour is reinvented this season, proving that there are endless ways to wear a dramatic colour.
My Favourite:
Lancome  Rouge in Love Lipstick – Midnight Rose
Try going understated. Subtle make up is another way to surprise people. It is also another way to let your natural beauty shine through. For example, I think woman look their most beautiful and stunning when they are bare faced – by taking off your mask and revealing yourself a bit more.
For those with troubled skin such as redness or pigmentation try Clinique's new CC crème, this contains an SPF 30 and is tinted to cover up those troubled areas.
Radiate and Illuminate
Play with texture. Don't be afraid of the shimmer, shine, matt or gloss.
Experiment with texture in the colours you are comfortable with. There are a lot of illuminators out there; one of my favorites is NAR's Illuminator in Orgasm or MAC's  Soft and Gentle Illuminator.
Apply just under the brow bone, above the check bones and just above the top lip for a fuller pout.
Break it up!
To break up your beauty routine, try something completely different.  It could even be your hemline or the colour, both of which are tending to be bold and bright this coming season.
Whether it's coloured nails with patterns on them or the brightest pink lipstick you have always wanted to try, go with it, have a play with a totally new look and see how it feels. Try any look, because you can!
Keeping it Simple
To keep it simple aim for the most natural simple makeup with sheer gloss, soft cheeks and a sweep of mascara.
For the effect of a tinted moisturiser, add a touch of foundation for a light dewy look that won't get stuck in the lines. Sometimes adding a gel bronzer gives a nice boost for a healthy look.
Don't forget to groom your brows using shadow or pencil in the colour of your eyebrows and hair colour. Bold brows are still in for spring!
Most of all, try not to be so perfect and put together. I don't mean let yourself go completely, just try to do something that is not so polished. Smudge your eyeliner a bit, take a break from the matching lip liner. Use a rouge pot for lips and cheeks and dab it on straight from the pot. Experiment with less makeup, nothing on the eyes but mascara and use a lighter foundation with a soft blush. True black mascara makes the most impact, so choose brown for a softer look.
But at the end of the day it is about looking and feeling great. Take care of your body, drink lots of water, eat healthily, use sunscreen and get in plenty of sleep and exercise."