In The Press
Back to Beauty Basics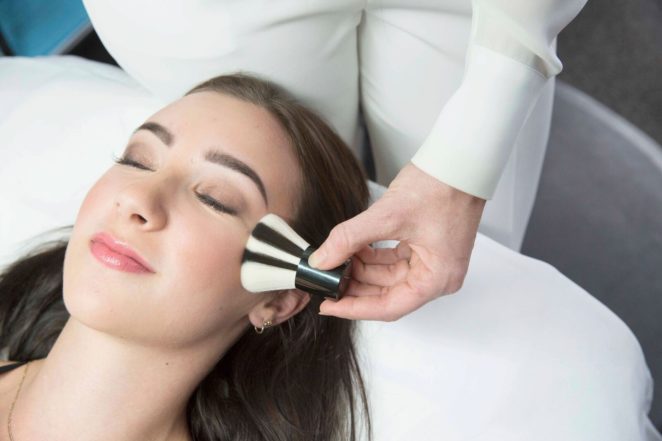 You know that term, fake it till you make it? No faking allowed here.
Instead, "Be it till you become it." Here's the thing – when you are looking and feeling your best, you ARE doing your best and you're attracting the best.
Today, those wanting to achieve their professional goals know that managing their image to create a consistently memorable impression in the industry is a need, not a want. People who neglect their image will be left behind. And, you've been working way too hard to let that happen.
With so many beauty tips out there it's challenging to narrow down what works for you without a lot of trial and error, or frustrating purchases. You're on a budget so what do you do, bring it back to basics of course!
You need to find what works for your skin type and individual facial features and complement your image.
Most beauty and cosmetic counter staff are trained in specialising in products that will suit your skin. But, if you're on a budget and can't afford to buy all the beautiful high-end products, I'll let you in on a few secrets; a good foundation forms the basis of your whole look and something you should never skimp on. The right foundation will decrease the amount of other products you need to apply afterwards. So, it's always worthwhile to have your foundation professionally matched to your skin tone in natural lighting. Beauty store lighting is universally unforgiving.
Estée Lauder has brought out a new foundation Double Wear Nude spf 25 with hydrating staying power. No powder needed!
Mascara is a personal choice; there are many affordable brands on the market offering different effects for your lashes.
Bronzer, blush and highlighters are often available as a trio- great for travelling and a woman on the go.
Along with eyeshadow quads, go for a mixture of both light and dark shades.
Lips, are important and it pays to invest in a good nontoxic lipstick. I recommend Karen Murrall lipsticks. Keeping in mind, one or two shades darker than your natural lip colour works best.
With your brows, I highly recommend microblading as a long term investment which will save both time in your daily makeup routine and the purchasing of eyebrow products. For a dramatic evening look you can brush a little natural eyeshadow through them to create a nice ombré effect.
If you're going out straight after work and you only have five minutes to do your makeup, you just need to define your eyes with a dark brown or soft black longwearing pencil and a few more coats of mascara. For a little more va va voom add a set of false lashes, nothing too big. Complete with a fresh coat of lippy with a dab of gloss, taking you from day to night.