In The Press
The Summer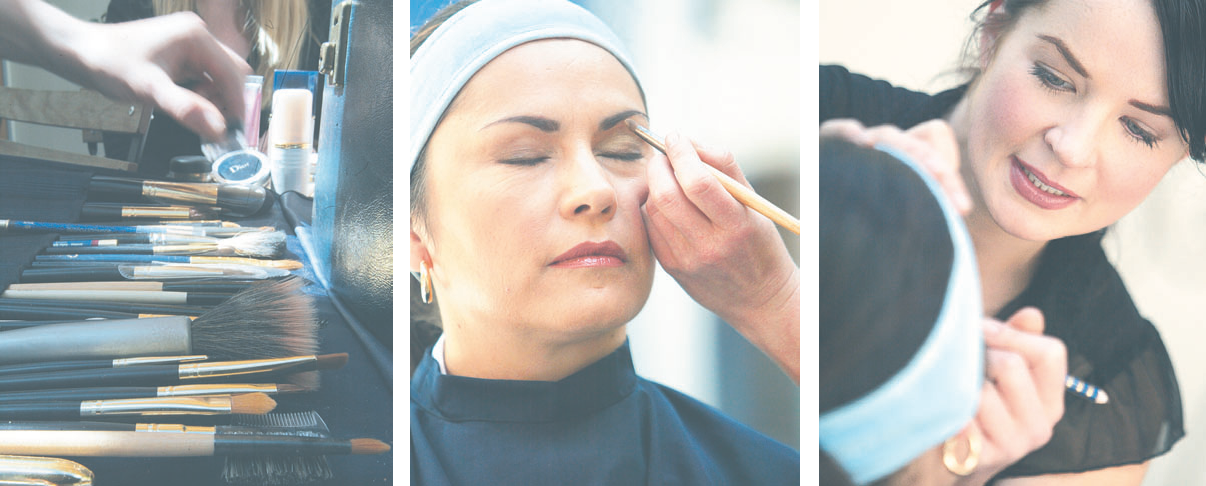 The sun's out, the surf's up, parties are popping up all over the place and bright new bikinis are appearing in window displays all around town.
But the last thing you want to do is squeeze your(rather pasty) body into a teeny bikini or buy somebright lippy only to find it clashes with your ultra-pale skin.
Do not despair, with the range of beauty products available this summer, you have no excuse not to get out there, enjoy the sun and brighten up your makeup collection.

Whether you want to firm, smooth, darken or refresh your skin, you can do so with an added
shimmer and sparkle. With the risk of skin cancer and multitude of sunblock products out there, you'd be a fool to reach for the old coconut oil you were so fond of in the 1980s—there's nothing cool about burned, peeling skin. Sunblocks, tinted moisturisers, fake tans and bronzers can all aid you on your way to glowing—and undamaged—summer skin.
And when you're ready to show off your pretty new boho tops and have a boogie at all those
summer parties and barbecues, the bright, bold makeup styles out there will add to your colourful
shine. So enjoy your summer-ready self and remember to slip, slop, slap and wrap, writes
MARIA PRIESTLEY.
What better way to celebrate the arrival of summer than to sit in the sun and be pampered. Francene Sullivan, who works in administration at Napier shop and cafe La Bella Rossa, has never had a makeover before but was ''flattered'' when makeup artist Vania Bailey chose her to be made-over last week. Vania's aim for the makeover was to bring out Francene's natural look and ''beautify her natural complexion''. Francene, a 38-year-old mum, wears makeup to work but prefers to be makeup-free on weekends. She enjoyed the sun, the photo shoot, all the girly goodies that were used on her face and, of course, the fun of getting prettied up by a professional makeup artist.
1. The first step was to lightly moisturise and apply eye cream to reduce dark circles and puffiness around the eye area. Capture R-Flash Instant Ultra-Smoothing Fluid is
''really good for holding makeup on'', Vania says.
2.Vania used long-wearing foundation on Francene for daywear. Blending using your fingers
or/and a brush is a must. It's important to change your foundation to a darker shade for summer, Vania says.
3. Concealer was used in the shadows of the face— concentrating on the nose area, lips and
darker areas around the eyes.
4. Vania applied blush with a large brush, starting from the apples and blending outwards. ''Blush contours the face,'' Vania says. ''Blushers are constantly changing. In the 1980s they were about sharp contouring. Now, they're more about making you look as natural as possible,
but still pulling out (if you're like Francene) those fabulous cheekbones.'' Vania used Blush Brush and Lancome Pommette in Fuschia.
5. ''I cannot stress the importance of keeping your eyebrows shaped,'' Vania says. ''Eyebrows are
what frames the face.'' Francene already has well-manicured eyebrows, so Vania used an eyebrow pencil to ''fill in the gaps and extend the eyebrow''.
6.The bronzer is an essential summer item, Vania says. It creates a shimmer, a glow perfect for
summer, she says. She used a little bit of powder bronzer on a big brush all over Francene's face. ''Use it on your neck, too. Most people's necks are a lighter colour than their face. So the bronzer evens it out.'' For a beach babe